By Dr. Thomas L. Layton July 30, 2011
Note: This article originally appeared in the July/August 2011 issue of TDSN News. triangledownsyndrome.org. In the last Newsletter, we introduced play-behaviors and their relationship to cognitive-language development in children with Down syndrome. In this article, we want to expand this concept by introducing a related cognitive function called Executive Function. Although this may appear to […]
Posted in Child Development, Down Syndrome | Leave a response
By Dr. Thomas L. Layton June 23, 2011
Editor's note: The accompanying form can be downloaded via the link at the bottom of this post. Social and Communication Issues One of the most frequently asked questions by parents of children with Down syndrome is how their child is doing compared to other children with Down syndrome?  They are curious as to whether their […]
Posted in Child Development, Down Syndrome | Leave a response
By Dr. Thomas L. Layton May 2, 2011
Translated by Nataki Clemmons
Tenemos un lema en nuestro Centro: Juego es el modo de aprendizaje del cerebro. Juego permite el cerebro aprender acerca de objetos, eventos y relaciones del mundo del niño. Juego ayuda a desarrollar los conocimientos acerca de las relaciones espaciales causal temporal. Juego también tiene un propósito simbólico donde el niño desarrolla una imaginación, crea […]
Posted in Autism, Child Development, Down Syndrome, Español | 1 Response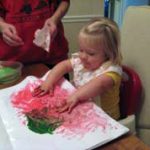 By Dr. Thomas L. Layton May 2, 2011
Note: This article originally appeared in the May/June 2011 issue of TDSN News. triangledownsyndrome.org. Leerlo en español. We have a motto at our Center: Play is the Brain's Way of Learning. Play allows the brain to learn about objects, events, and relationships of the child's world. Play helps to develop knowledge about spatial-temporal-causal relationships. Play […]
Posted in Autism, Child Development, Down Syndrome | 1 Response
By ELF Talk September 7, 2010
Dr. Layton traveled to Guangzhou People's Republic of China in August to train parents and professionals on "Communication Among Children with Down Syndrome." The training lasted three days including Dr. Layton evaluating several young Chinese children with Down syndrome.
Posted in Down Syndrome, In the News, Photos, Workshop, 中国 (China) | 1 Response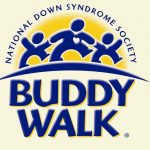 By ELF Talk October 28, 2007
We went to the Triangle Down Syndrome Network sponsored Buddy Walk! We had a lot of fun and got to see Chris Burke (from Life Goes On) perform with his band. We are anxiously looking forward to next year's event.
Posted in Down Syndrome, Gatherings, Photos | Leave a response