Browse:
Home
/
Publication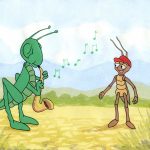 By Dr. Thomas L. Layton November 19, 2013
Hello friends and family, Some of you are aware that I have written my first children's book titled, Little Jazz Man. It is about a little cricket who wants to learn how to play a musical instrument.  He goes looking for just the right instrument and meets many interesting critters who play different instruments.
Posted in Child Development, In the News, Publication | 1 Response
By Dr. Thomas L. Layton October 6, 2011
I wanted to share an article I wrote about communication issues among children with Down syndrome. It was originally published in the TDSN Newsletter, and it is available on their web site at TriangleDownsyndrome.org. This article discusses the speech, hearing, and language behaviors in these young children. It also discusses several intervention approaches that are […]
Posted in Child Development, Down Syndrome, Publication | 1 Response
By ELF Talk March 15, 2010
Dr. Layton and Dr. Hao have just published a book chapter on speech and language disorders among children with HIV/AIDS. The chapter, titled Communication Disorders in Children with HIV/AIDS, can be found in Plural Publishing's HIV/AIDS Related Communication, Hearing, and Swallowing Disorders.
Posted in Child Development, Publication | Leave a response