Browse:
Home
/
In the News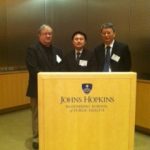 By ELF Talk October 25, 2014
Dr. Layton was invited to present at the Autism Speaks international workshop on his, Dr. Hao, and Dr. Zou's Chinese autism diagnostic test: Clinical Autism Diagnostic Scale. There were more than 50 international professionals invited to the workshop to address the challenges and opportunities to enhance autism research and services worldwide, particularly in low- and middle-income […]
Posted in Autism, In the News, Presentation, 中国 (China) | Leave a response
By ELF Talk August 10, 2014
We are proud to announce one of Talk and Total's own staff members, Dr. Grace Hao, has assisted in establishing a Memorandum of Understanding (MOU) between North Carolina Central University and China's Beijing Language and Culture University. The MOU builds a partnership between the two universities, with the purpose of creating a Bilingual Speech–Language Pathologist training […]
Posted in In the News, 中国 (China) | Leave a response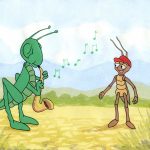 By Dr. Thomas L. Layton November 19, 2013
Hello friends and family, Some of you are aware that I have written my first children's book titled, Little Jazz Man. It is about a little cricket who wants to learn how to play a musical instrument.  He goes looking for just the right instrument and meets many interesting critters who play different instruments.
Posted in Child Development, In the News, Publication | 1 Response
By ELF Talk October 15, 2012
We have big news for our community. Talk and Total Communication Services has partnered with Dawn Evans to offer individualized tutoring services and instruction for students with special needs, regular education, home schooling, or early education. Dawn Evans is an experienced elementary education teacher, special education teacher, and early childhood specialist who loves to work […]
Posted in In the News | Leave a response
By ELF Talk April 9, 2012
Long-time Talk and Total parent, Jane Ball, was interviewed for Garner TV's program, Around Town.  Produced monthly for the Town of Garner NC, the show airs on Garner's Channel 11, on their website at GarnerNC.gov, and also from their YouTube channel. March's edition featured the interview with Ball. The interview, conducted by Mayor Ronnie Williams, […]
Posted in Down Syndrome, In the News | Leave a response
By ELF Talk March 16, 2012
Dr. Layton recently spoke at the Garner Civitan Club, regarding the special-education needs of children in China. The Garner Civitan Club holds an annual dinner honoring the special-education teachers of the Garner, NC area schools. This year's event featured not only Dr. Layton's talk, but also a talk given by Talk and Total parent, Jane […]
Posted in Down Syndrome, Gatherings, In the News, 中国 (China) | Leave a response
By Dr. Thomas L. Layton March 15, 2012
The YangAi Parent Club Guangzhou, China, invited a family with a Down syndrome child to visit and meet with families and professionals at their center. The YangAi Parent Club is attempting to connect families to families. Therefore, they invited the Ball family: Douglas, Jane and daughter, Caroline, to visit their center. Plans are underway to […]
Posted in Child Development, Down Syndrome, In the News, 中国 (China) | Leave a response